September 2019 Women's Weekend Renewal Retreat
sale
September 2019 Women's Weekend Renewal Retreat
Unleash the Power Within You!
A women's renewal retreat unlike any other! Why simply retreat when you can experience a life-changing event?
When you invest in yourself, you unleash an inner strength and awareness that propels you into your greatness. Be one of the phenomenal women, who connect for a Women's Weekend Renewal & Training Retreat.
-----------------------------
DISCLAIMER: **The information we are providing is for informational/educational purposes ONLY and should not be viewed as medical advice. if you are dealing with any medical condition, please contact your health care provider.**
Click Here to Purchase & RENEW in YOU Today!
UNMASKING THE INNER YOU: GIFTING, GROWING, GUIDING
This all-inclusive retreat is an experience for busy women to release and renew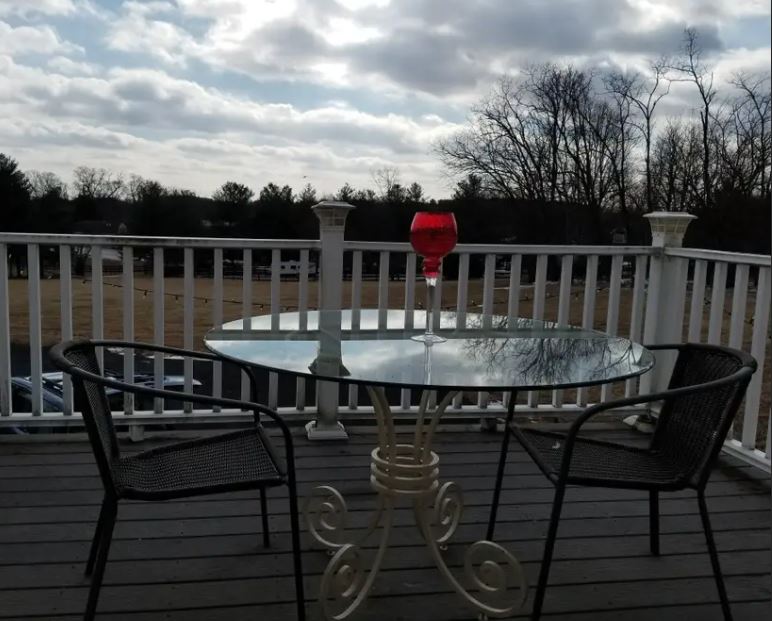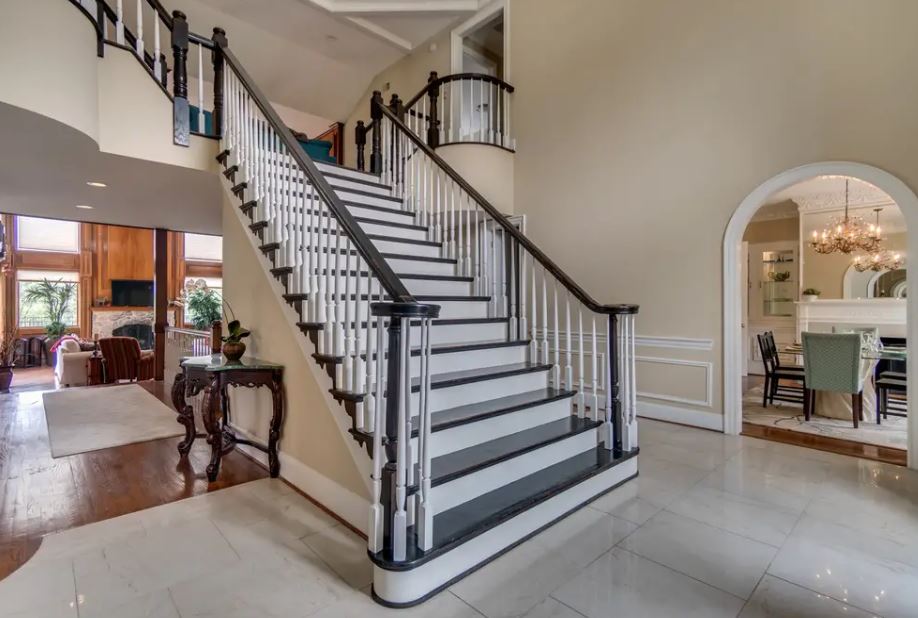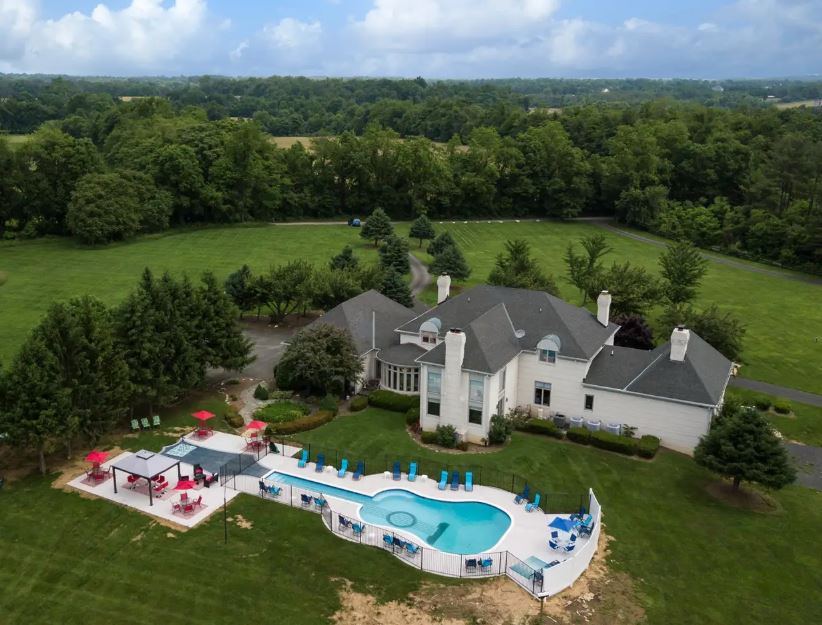 September 19-22, 2019
4 days of unmasking & pouring into YOU! Purcellville, VA. is our retreat location, only 45 minutes from Washington, DC and only 25 miles from Dulles International Airport.
Invest in yourself. Invest in a woman you know.
Where else can you get accommodations for 3 nights and 4 days, unlimited 1:1 coaching from multiple experts AT YOUR LEISURE, unlimited new foods and drinks, expert facilitators, all workshop materials, amazing amenities, and a group of women who have the same goal in mind? It's worth the investment in you!
Why you? Why this retreat?
- Are you a busy woman who takes care of everyone else before truly taking care of you?
- Are changes coming your way at once, and a well constructed blueprint to your vision will allow you to take back your control?
- Will an intentional interruption from work allow you to step back, reflect, & reset with new strategies of leadership and execution?
- Will you benefit from "pour-into-me-time" to help realign, rejuvenate, and renew YOU?
- Will the positive energy of connecting with other women, outside of your comfort zone, give you the much needed pause you need and deserve - guilt-free, family-free, distraction-free?
If you answered yes to either of these questions, then this retreat is PERFECT for you!
What's Included?
Lodging, Unlimited Food, Drinks, Workshops, Laughter, All Amenities, Discovery, Fun, + Your Vision Board & Comprehensive Blueprint to a Sustainable, Renewed YOU!
A unique, intimate, and relaxing setting, perfect for your rejuvenation & renewal

Lodging in a 6,000 square foot log mansion, on 15 scenic acres

Expert-Led, Intensive Workshops, Action Planning and Rejuvenation

Focus on Renewing Your Mind, Body, and Soul

Activities designed to enhance your emotional intelligence

Morning Wellness Activities and Nightly Calming Cool-downs

Group Discussion & Reflections

Powerful Breakout Sessions

1-to-1 Coaching by Weekend Experts

Professional Chef-Prepared On-Site Meals
Change Management Strategies that help you embrace, act, & thrive in the challenges & triumphs of work, home, & life

Learnings on how to transform your work, personal, & life relationships

Family-Style Farm-to-Fork Dining Experience - using fresh local fruits and vegetables

Weekend Infused Water Stations, Hot Beverage Bar, & Wine Selections

Mindful & Interactive Chef-Led Cooking Class and Culinary Education Session

Downtime to connect, as needed

Strategies to trigger, cope, & act in the newness of change
Enhance your action planning thought-process to drive increased happiness, productivity, creativity, support, and self-awareness

Unlimited Networking

All weekend materials, including workshop workbook

Individual beds for each attendee and shared space perfect for workshops, wellness and group activities

Rewarding Time to Celebrate YOU!

Closing Ceremony that embodies your learning, your growth, and your commitment

30-day post retreat check - in / accountability with your experts

....and more!
Each retreat adds a different flair to your personal and professional toolbox.
This September has added "Unmasked, Parts I & II," "Growing Your Financial Self," and something so special that you must wait to experience it.
TERI LEE, Owner of Beyond Better Beauty
A stylist for over 20 years, Teri has a natural talent for pulling the beauty from your inside to highlight that of you outside! She loves to "simply make people feel happy and good about themselves."
Teri joins us for opt-in-services on Thursday, 9/19 and continues later that evening as a Retreat Workshop Facilitator for "Unmasked, Part I.
You'll have the option to unwind and reward yourself with a hair style of choice, gel manicure, foot soak & scrub, and/or mini facial.
DR. SAFIYYAH RAHMAN, Private Practice Psychiatrist
For 11 years, Dr. Safiyyah Rahman has been treating her clients with the highest quality of care. Highly experienced in all aspects of adult psychiatry, with a focus on women's mental health, Dr. Safiyyah has acted as an expert facilitator for each retreat - since it's inception. On Saturday, 9/21, she will facilitate a workshop entitled "Guiding the Inner You."
Xtreme Eatz Personal Chefs Cater
With a collective expertise of 23 years, this culinary duo will create art through food, as they provide the retreat's all-inclusive experience! They affirm that preparing cuisines, do not cease at knowing what ingredients to use, but span to how sight, smell and finally the taste of a dish affect how a customer feels. They stand strong to their motto "Creating memories through our food is the most fascinating kind of artistry".
TATANISHA MEADOWS, Financial Expert & Accountant
For nearly two decades, TaTanisha has worked in the financial industry as an accountant. Through her workshop, "Growing Your Financial Self," TaTanisha will share tangible tools and strategies that remove perceived financial barriers from your pathway to success.
MINDFULNESS MOVEMENTS facilitated by experts from:
**ON SALE NOW**
*Payment Plan Available. $400.00 locks your seat with a deposit TODAY.
$1250.00 - Total Investment in Your All-Inclusive,Weekend-Renewal that is ON SALE & READY FOR YOU.
AN IMMEDIATE SAVINGS OF $500
Only $312.50 per day will afford you the all-inclusive, no stress, expert-led renewal that you deserve!
Grab a girlfriend or come solo, we are ready for YOU!
Still Unsure If Investing In You Is What You Deserve Right Now?
For any retreat related questions, please feel free to contact Walker & Walker Enterprises, LLC. at retreats@lolitawalker.com
Experience the Unexpected & Try Something New
Intentionally small in group size, this retreat centers around you and what you need to rejuvenate and renew. From a woman chef, to yoga instructor, to phenomenal experts & workshop facilitators, this is a no-miss weekend to remember.
Does September Not Work for Your Schedule?
***THE FINE PRINT*****
DISCLAIMER: The information being provided is for informational/educational purposes ONLY and should not be viewed as medical advice. If you are dealing with any medical condition, please contact your health care provider.
PAYMENT POLICY: If paying in full, the transaction fees associated with your purchase will be waived. If partially paying, during registration and through a non-refundable deposit of $400.00, a $100 flat administrative fee + 3% transaction fee on your balance, will be passed on to you and included in your balance invoice, which will be sent directly to you by Walker & Walker Enterprises, LLC. Monthly payment plan is available. All balances must be paid in full, no later than September 1, 2019.
RETURN POLICY: A deposit of $400.00 per ticket is non-refundable. The remaining balance is refundable, minus transaction and administrative fees, with a notification of request sent to retreats@lolitawalker.com within 5 days of purchase, until August 1, 2019.
As of August 1 2019, all purchases will be final and non-refundable, HOWEVER will be transferable to another woman of your choosing, who will benefit from the renewal. If you wish to transfer your purchase, please notify your hosts at retreats@lolitawalker.com.